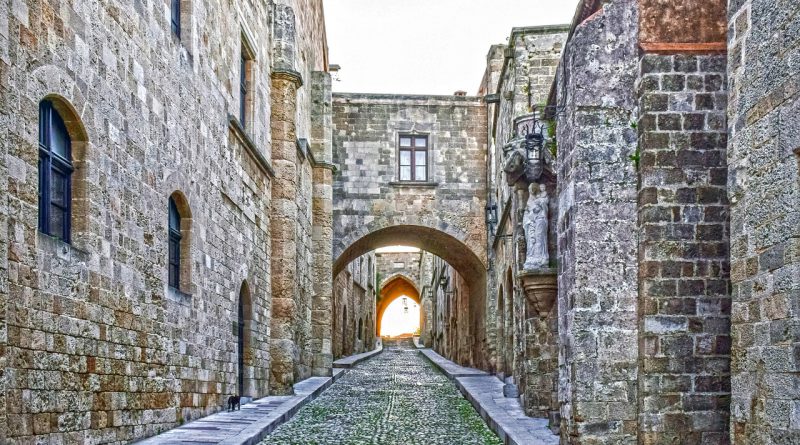 The Street Of The Knights
Street Of The Knights, austere and somewhat hostile, the street (Odós Ippotón in greek) housed the headquarters of the Knights Hospitallers who ruled Rhodes. The Knights were divided into seven "languages" according to the place of origin: England, France, Germany, Italy, Aragon, Auvergne and Provence. Later in 8 languages ​​with the addition of Castile. Each was responsible for a specific section of the fortifications. This street housed an inn, or palace, for each language. The current appearance of the Street Of The Knights owes much to the Italian restorations of the 1930s.
The Street of the Knights (Odós Ippotón) is one of the highlights of the medieval city of Rhodes . It is a fascinating, almost a must visit, both on your own or with a guide. One of the most popular attractions in the historic center.
Following a direction from east to west, the cobbled Street Of The Knights partly uses an ancient straight road that connected one of the naval ports with the Acropolis of Rhodes. This medieval street is about 600m long. It starts from the square in front of the Hospital of the Knights, now the Archaeological Museum, and leads to the Grand Master's Palace.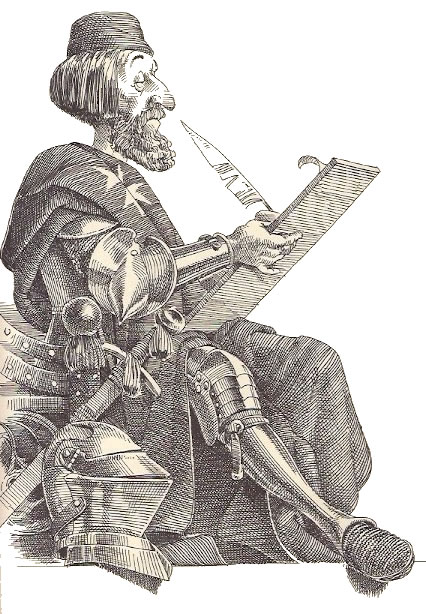 Along the way, seven imposing inns were built at the beginning of the 16th century, representing the seven countries, or languages, from which the Knights of the Order of St. John came. Each facade is decorated with coats of arms and details reflecting the respective country. Without doubt, the most beautiful palace is the Auberge de France, built between 1492 and 1503. Most of the Grand Masters were French, so their influence on architecture was considerable. Masons and craftsmen were mostly Greeks but workers from France and Spain also participated.
The Street Of The Knights conveys an excellent image of the Middle Ages. All the inns are very well preserved and still functional. The French vice consulate located in the Auberge de France is still present and operational on the Street Of The Knights, until a few years ago one of these inns also housed the Italian vice consulate which unfortunately has definitively closed its doors on this prestigious street.
Street Of the Knights