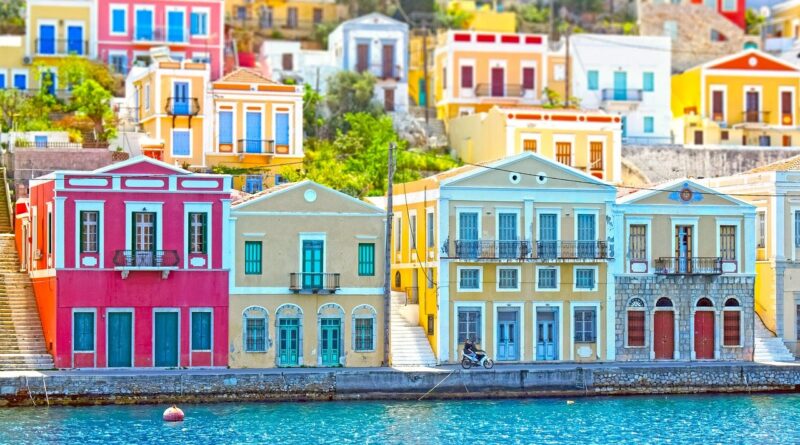 Symi, an idyllic island nestled in the Greek Dodecanese archipelago, is renowned for its breathtaking beaches, iconic neoclassical architecture and illustrious past. The island's vibrant, multi-coloured buildings, ranging from soft pastels to bold reds and oranges, make for a magnificent sight when viewed from the sea.
Symi's sun-kissed beaches, such as Nanou, Agia Marina and Nos, invite visitors to participate in a myriad of water activities, including swimming, sunbathing, windsurfing and kayaking.
Aside from its natural splendor, Symi boasts an intriguing history and culture. Sponge diving and shipbuilding were vital activities during ancient times and are still maintained today by the Symiots, who have inherited the expertise of their ancestors. Travelers can watch the sponge divers at work and visit the Maritime Museum, which delves into the island's maritime heritage.
Symi also showcases several historic sites, such as the Archangel Michael Panormitis Monastery, a popular pilgrimage site, dating back to the 18th century and located on the southwest coast of the island.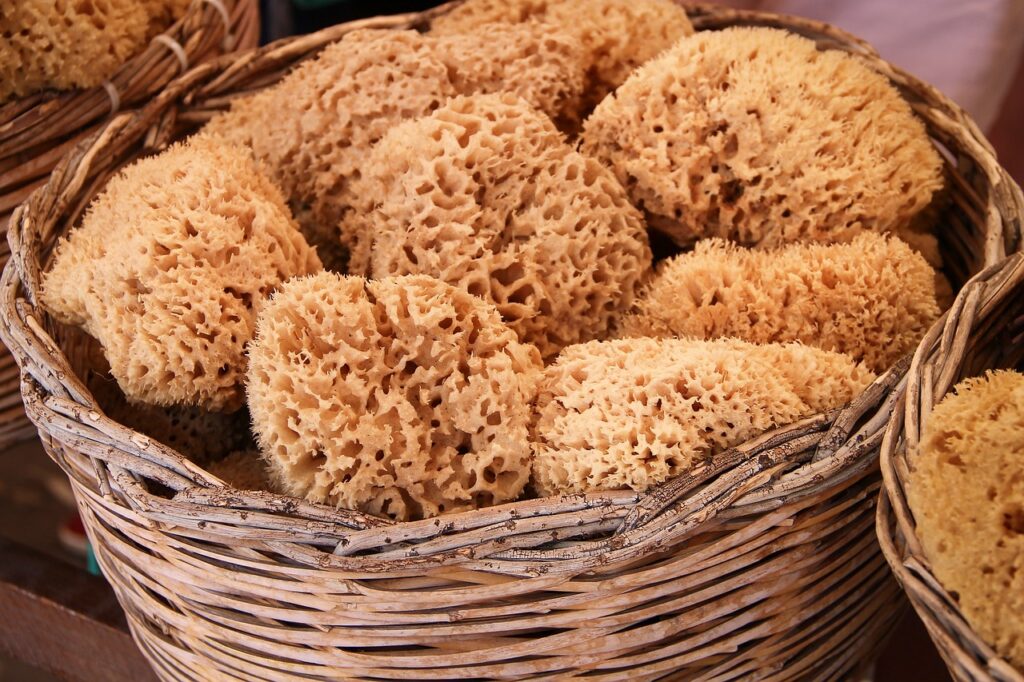 In conclusion, Symi is an enchanting and captivating island that presents visitors with a distinctive blend of natural beauty, cultural heritage and old world charisma. Whether one seeks to explore the island's history and culture or indulge in seaside leisure, Symi is a captivating destination that is sure to leave a lasting impression.
The architecture of the island of Symi is a striking testimony to the neoclassical style, displaying a unique blend of Greek and Italian influences. The island's architecture is distinctive, with pastel-colored houses lining the hills and charming neoclassical buildings adorning the waterfront.
The buildings are decorated with intricate detailing, including ornate balconies, arched doorways, and colorful shutters. The architectural style is characterized by clean lines and symmetry, with an emphasis on balance and proportions.
The island's architecture is a reflection of its rich history, dating back to ancient times when it was a thriving center for trade and commerce. The island's architecture has evolved over time, with influences from the Byzantine, Venetian and Ottoman periods.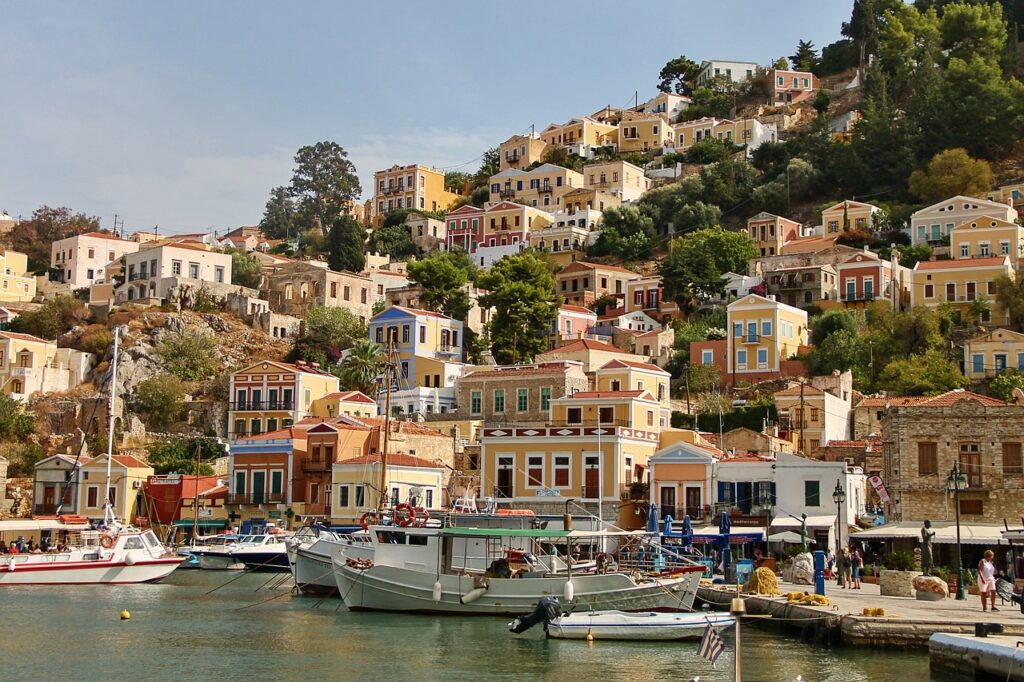 One of the most iconic buildings on the island of Symi is the Symi Town Hall, located in the heart of the island's capital. The building's grand facade features a series of arches and columns, while the interior is decorated with intricate plasterwork and chandeliers.
Another notable building on the island is the Panormitis Monastery, an outstanding example of Byzantine architecture. The monastery features a central dome and two bell towers and is adorned with colorful frescoes and intricate mosaics.
The architecture of the island of Symi is a source of pride for its inhabitants and a major attraction for visitors. It is a testament to the island's rich history and cultural heritage, offering a glimpse into the past while remaining relevant and contemporary.
Ferry to Symi – Web site that offer connection from Rhodes to the island of Symi.
Hotels in Symi – List of hotels in the island of Symi in Greece.